Shabbat Services and Dinner 11/6/20
October 30, 2020
Shabbat Services and Dinner 11/13/20
November 3, 2020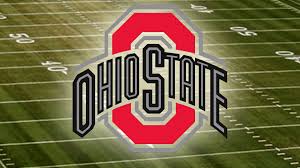 Get ready for game day with Hillel! There will be chicken wings, and you can make a blessing for the Buckeyes over grape juice!
Pick a time below on November 12th between 1pm and 3pm.  Slots are limited!
We're sorry, but all tickets sales have ended because the event is expired.
Blessings for the Buckeyes Pick Up 11-12-20, 1pm to 1:15pm
November 12, 2020
1:00 pm - 1:15 pm
Blessings for the Buckeyes Pick Up 11-12-20, 1:15pm to 1:30pm
November 12, 2020
1:15 pm - 1:30 pm
Blessings for the Buckeyes Pick Up 11-12-20, 1:30pm to 1:45pm
November 12, 2020
1:30 pm - 1:45 pm
Blessings for the Buckeyes Pick Up 11-12-20, 1:45pm to 2pm
November 12, 2020
1:45 pm - 2:00 pm
Blessings for the Buckeyes Pick Up 11-12-20, 2pm to 2:15pm
November 12, 2020
2:00 pm - 2:15 pm
Blessings for the Buckeyes Pick Up 11-12-20, 2:15pm to 2:30pm
November 12, 2020
2:15 pm - 2:30 pm
Blessings for the Buckeyes Pick Up 11-12-20, 2:30pm to 2:45pm
November 12, 2020
2:30 pm - 2:45 pm
Blessings for the Buckeyes Pick Up 11-12-20, 2:45pm to 3pm
November 12, 2020
2:45 pm - 3:00 pm
Address:
46 E 16th Ave,, Columbus, Ohio, 43201, United States