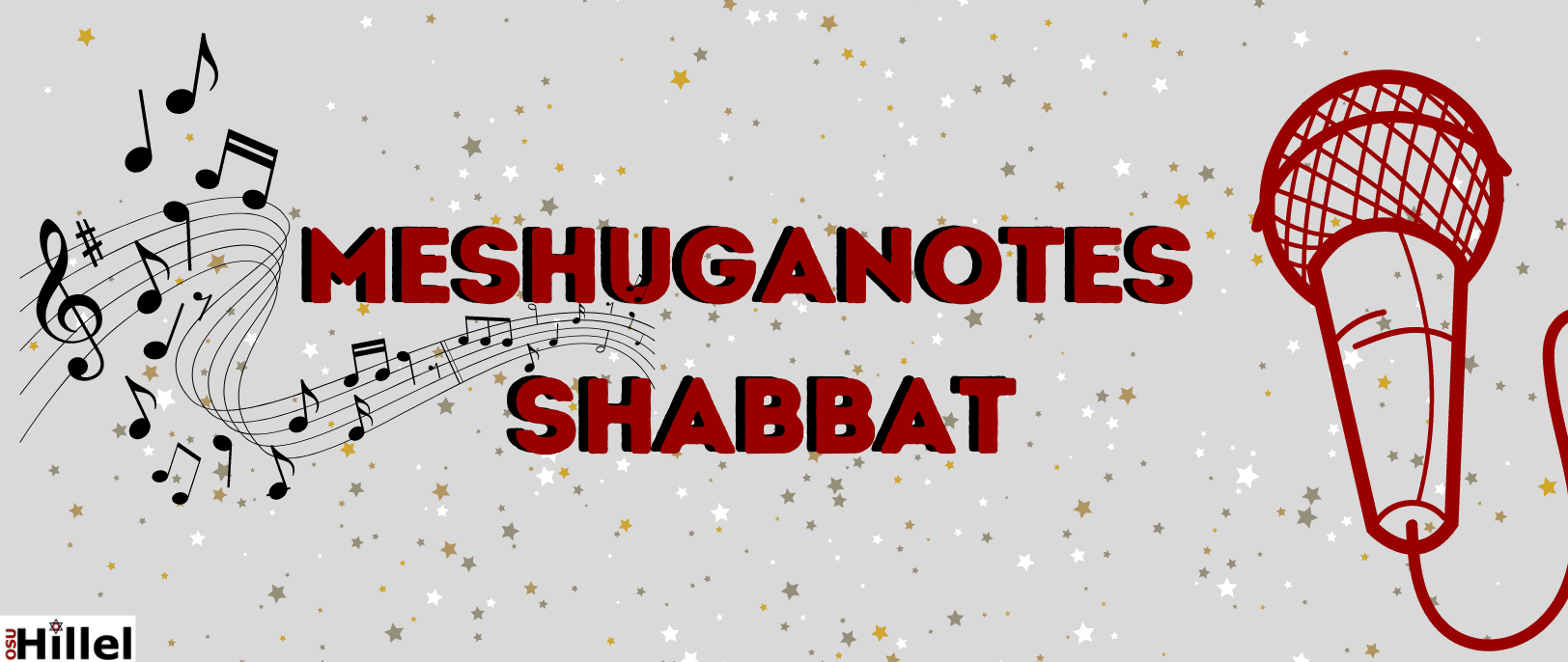 Pick up shabbat dinner, and join on zoom to hear your favorite a capella group perform, the Meshuganotes at 7pm! Zoom link to follow!
Just a reminder that pick up will be to the east of the building so no one need come inside.  We ask that you come to the rear parking lot and you'll see signage to the east patio. We'll be handing meals out of our "pick up" door right off the cafe dining room. Please wear a mask (if you need one just ask), observe the physical distancing guidelines and please avoid congregating.  Any questions, please reach out to a staff member.
Menu:
Matza Ball Soup
Chicken Schnitzel
Latkes w/Applesauce
Mixed Vegetables
Challah Rolls
Dessert: Chocolate Cupcake with Vanilla Frosting in the middle
RSVP's are required
Join OSU Hillel for virtual Shabbat services, reform and conservative available! Zoom link is below!
Reform Service: https://us02web.zoom.us/j/83984325836?pwd=WWdkeW1PTlI5RmdxUTN5ckR3YUhydz09
Meeting ID: 839 8432 5836
Passcode: 129175