Finding a tight group of friends that share your interests is tough work. Our student groups are the perfect blend of community explored through leadership.
Starfish
A story is told about a child picking up starfish at the beach and throwing them back in the water. When asked why he is doing it, when it probably won't make a difference, the child answered, "it mattered to that one". Starfish is OSU Hillel's community service organization. We organize volunteer opportunities on and off campus, create events centered around service projects, and raise awareness about social issues. Our meetings are opening to anyone who wants to join, participate, or help plan future events.
Contact:
Gabby Stern
Social Committee
The Social Committee plans many of OSU Hillel's big, fun events over the course of the year. Whether it is brunch or a Purim carnival, this group knows how to have a good time and create an atmosphere where everyone feels at home. They meet monthly and as needed to brainstorm and plan. Anyone is welcome to join and be a part of their exciting plans!
Contact:
Amanda Graff
Meshuganotes
Founded in 1999, the MeshugaNotes were Ohio State's first a cappella group and are the only Jewish a cappella group on campus. Affectionately known as the 'Shugs', this energetic group has won over audiences around the region with its spirited performances. Their repertoire includes Israeli folk and popular songs, Yiddish tunes, OSU spirit songs, and English contemporary pop songs. During the school year, they make numerous appearances on OSU's campus, throughout the greater Columbus area, and perform in cities across Ohio. Their famous "MeshugaNote Shabbat" concerts have made them a favorite on the Ohio State campus. The group has performed at the Jewish Collegiate Festival of the Performing Arts at the Jewish Theological Seminary in New York City and have released multiple albums.
Contact:

Follow us on: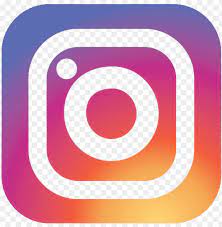 Greek Life Program
With so many Jewish students involved a Greek life, we plan programs and initiatives to help them gather and bring Jewish life to individual Greek houses. We also work with the Office of Fraternity and Sorority Affairs to hold information sessions, educate students about Jewish Life Antisemitism. 
Contact:
Shayna Monasch
Jewish Business Student Association (JBSA)
Whether you are a business major or just interested in what it takes to run a successful business, JBSA is the place to go. Each year, they hold workshops about networking, resume writing, and interviewing, connect with local Jewish business leaders, and build a community of students who are interested in working in or starting their own businesses. 
Contact:
Josh Tolle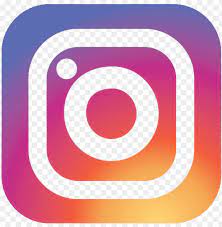 Jewish Pre-Medical Association (JPMA)
The Jewish Pre-Medical Association is a group for all Jewish pre-med students who want to come together to discuss Judaism in medicine, need help with medical apps, or just want a small community to discuss futures with!
Contact:
Shabbat Intern Cohort
Our student Shabbat interns are in charge of leading services on Friday nights, spreading the word about Shabbat at Hillel, and making sure our students have a meaningful Shabbat experience.  They may choose what type of services to lead (Reform, Conservative, Alternative, etc.)
Reform leaders: Laura Martel, Jaden Berk
Staff Contact- Amanda
Conservative leaders: Ethan Dobres
Staff Contact- Josh
B'nai Keshet
B'nai Keshet (Hebrew for "Children of the Rainbow") aims to provide a safe and welcoming community for Jewish LGBT students at Ohio State. We have movie nights, Challah baking, and other social programs, as well as participate in advocacy on campus. 
Contact:
Amanda Graff
Tamid Group
The TAMID Group is a nonprofit organization that develops the professional skills of undergraduate students through hands-on interaction with the Israeli economy.

TAMID integrates the next generation of entrepreneurs and business professionals with Israel through a comprehensive education curriculum, pro-bono consulting for Israeli startups, capital market investment research, and a summer internship program in Israel. TAMID has no political or religious affiliations.
Buckeyes for Israel
Buckeyes for Israel works to educate the campus community about the politics, culture, and history of the State of Israel without taking a single stance on Israeli internal politics. We present an accurate image of Israel by putting factual current events into a historical context, helping the campus community grasp the complexity of today's conflict. Of course, we are sure to emphasize the Israeli desire for a secure peace in the Middle East. There are many opportunities for you to get involved, both in Israel and on campus. We promote Israel trips and foster pro-Israel advocacy at The Ohio State University. We host various cultural, political, social, & advocacy events.
BUCKiPAC
Buckeyes Israel Public Affairs Committee is a pro-Israel political student organization at The Ohio State University that works to educate and inform student and congressional leaders about the importance of a U.S.- Israel relationship. They meet weekly to discuss and train for lobbying of state and local leaders, as well as work to build connections with other political organizations on campus. 
Ask Big Israel Questions
Every week, this group of students gathers together for an informative and lively conversation about a contemporary topic about Israel, all over a delicious lunch. Join us to be a part of the discussion, help pick and plan the topics, and start important conversations about Israel. 
Contact: